MAG SPRING® can supply  High Temperture Neodymium Magnets ,such as N35RH Grade max working temperture is about 260degree,which are best choice for hiqh Electric Vehicles  motor.  Sepcail grade Neodymium magnets with reversible temperture coefficient are available , such as aB from -0.09% to -0.11% ,aHcj from -0.45 to -0.55 instead of common grade with  aB from  0.12% to -0.13% ,aHcj from -0.55 to -0.65% .Special Grade magnets means can work more stable in high temperature.  

There are other kind of High temperture magnets , such as Alnico magnets have lowest reversible temperture coefficient and can work at tempertures up to 600 celsius degree, but its BHmax( can only up to about 10-12MGOe) is very smaller than Neodymium Manets (its BHmax is from 30-54MGOe), they are mainly used in various instruments. Most SmCo magnets can working up 300 Celsius Degree and Special high super temperature smco magnets can working  up to 550 celsius degree, but its magnetic energy product can only up to 26MGOe , or  up to 32MGOe with max working temperture is 300 Celsius degree. they are more brittle than neodymium magnets.  

High temperture neodymium magnets grade list from working temperature 150 Celsius degree: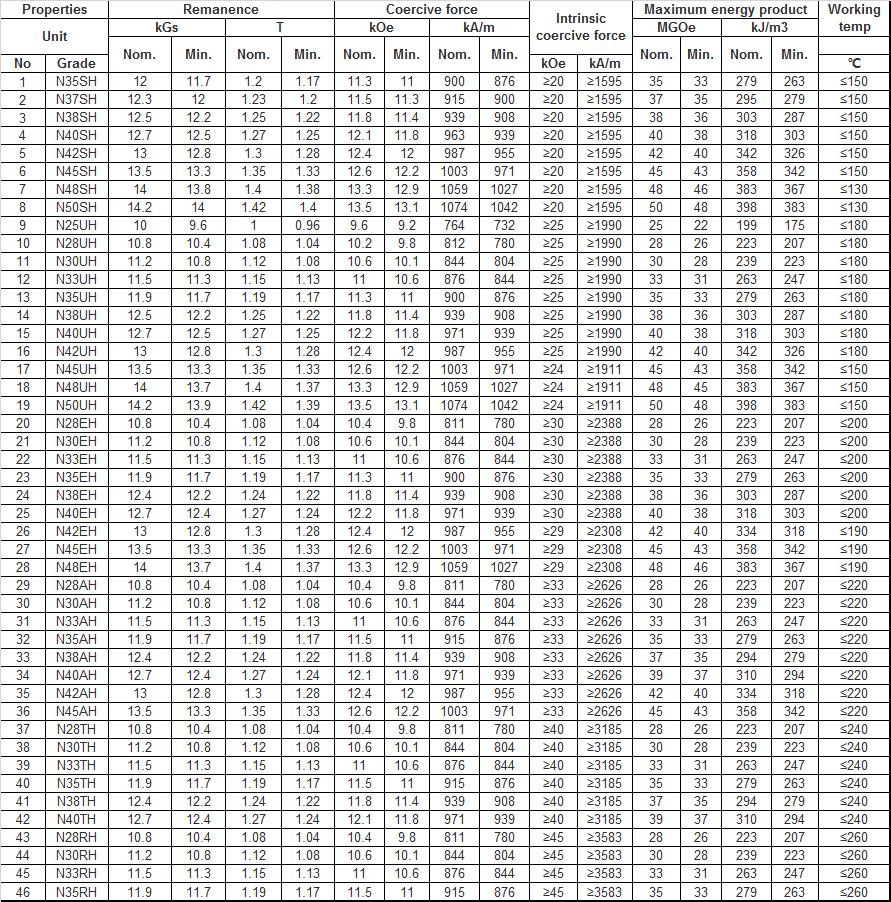 NdFeB magnets with low reversible temperture coefficient.